Installation of Flower & Landscape Beds
Whether you work with a landscape architect or design the project yourself, we are available to provide the labor and materials necessary to complete the job.
Let's face it. Nobody likes to dig up a flower bed. But, we're used to this type of labor and we have the proper type of tools and equipment to help us get the job done efficiently. Whether we use a shovel or a backhoe, we know how to install new beds. Or, we can take an existing flower bed that may be overgrown and revitalize it.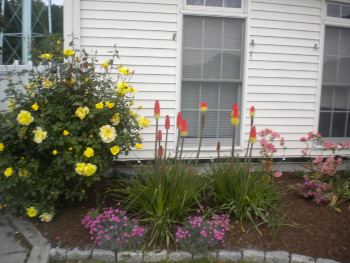 Usually, we recommend adding organic matter back into the soil with compost amended topsoil. Or, if there's enough soil in the bed, pelletized compost can be used to make sure the garden is rich in nutrients.